User Recipe
Set your most common equipment configuration here.
Here you'll be changing your user default recipe settings.
Top left of your screen when you're logged in: Settings > Account.
You'll see a menu on the left - it'll start at the account page, choose recipe.
Whichever menu item you select, the system will remember which if you come back to the account page.
---
Here you can see your user water if you set it in the Water Profile section.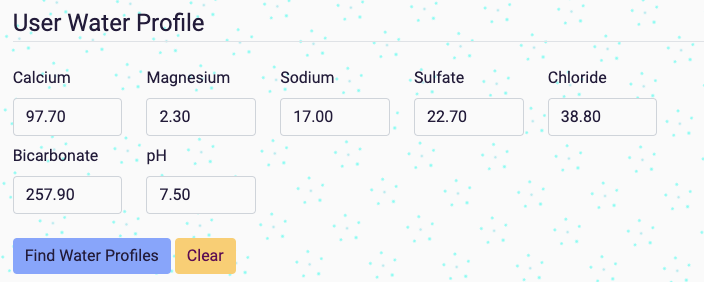 If you haven't set it, you can click Find Water Profiles and you'll be taken to the page.
Click Clear to remove everything. If you wish to Save, click the save button below the Equipment section.
---
The next section shows your equipment.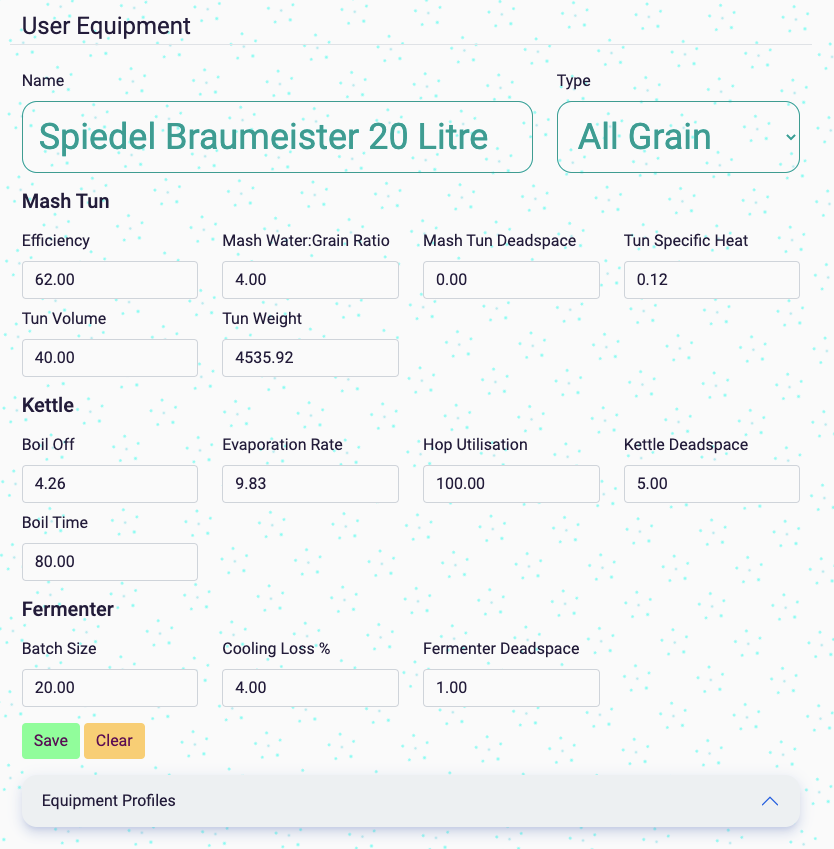 If you don't understand what some of these mean, move your mouse over for an expanded explanation.

You can enter the figures in the table above manually, or you can choose a profile from the button at the bottom. It works very similarly to the recipe_tables, just click the long button, choose your kit (or the closest thing to it) and click the blue button to add the profile to your user area. You can search by name, sort by size and show more items, flip through pages. For more info see here.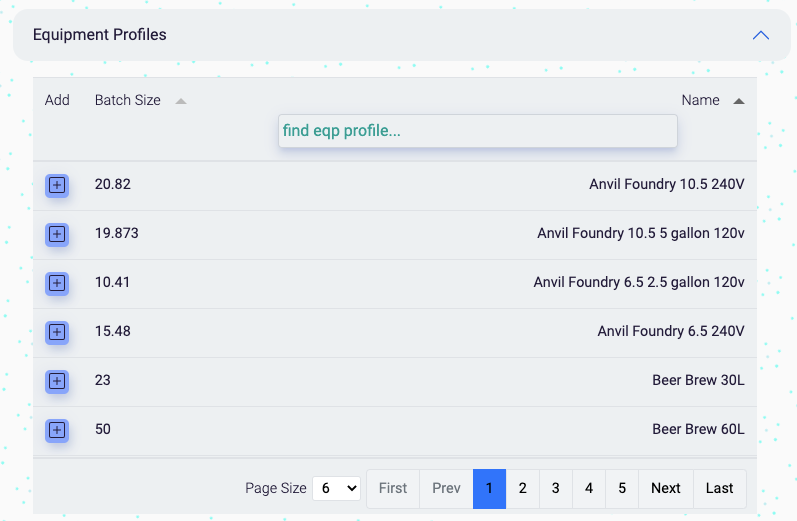 Once you're happy with your settings, click Save and you'll save both the equipment and the water profile.
James Torr 18 Jun 22